The Great Wildebeest Migration, one of the "Seven New Wonders of the World" is a natural cycle that replenishes and renews the grasslands of East Africa that involves the dramatic, dust – filled spectacle of around two million wildebeest entering the Maasai Mara National Reserve from the expansive Serengeti National Park.  Nowhere in the world is there a movement of animals as immense as the wildebeest migration.
Each June, around 1.3 Million wildebeest gather in Serengeti to calve. They slowly mass into a huge single herd, until the dry season withers their supply of fresh grass. The scent of rain to the North begins to draw the herd throughout July, and soon the migration is bound to happen.  The Serengeti is an extension of the large Maasai Mara game reserve. The animals migrate from Serengeti to Maasai Mara in search of better pastures, but the precise timing is entirely dependent upon the rainfall patterns each year.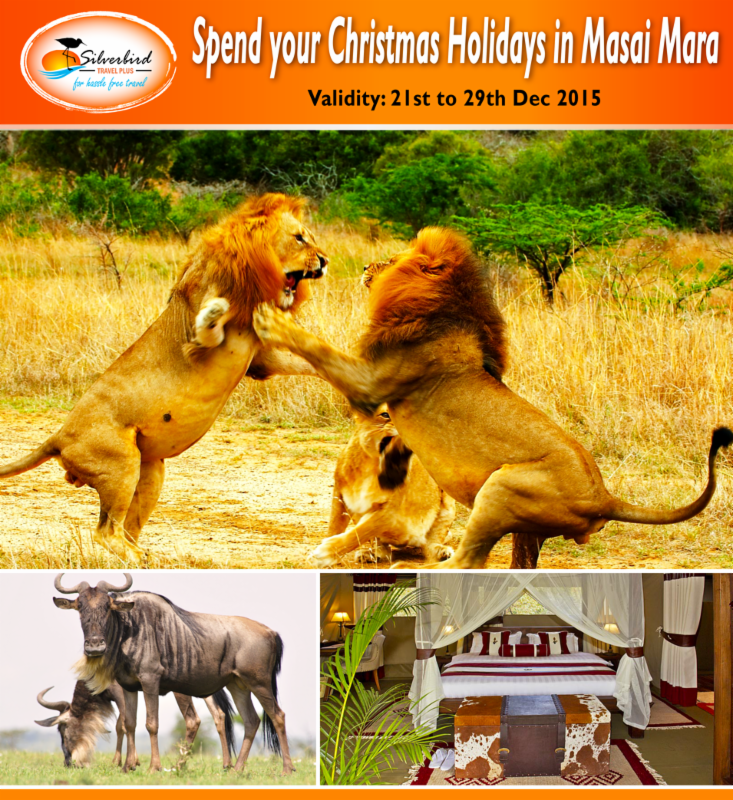 Predators are not the only obstacles that the wildebeest face. Kenya's heavy rainfall in the Mau escarpment has turned the Mara River into a raging torrent. The herds will gather at the river banks in preparation for the most perilous stretch of their journey. As sheer pressure builds, the herds are finally force to surge into the river, often hurling themselves off high banks. In this struggle, many are drowned or swept away by strong currents. At around July to October, the animals deplete the grass in Masai Mara and they once again cross the crocodile infested Mara back to Serengeti. These large numbers of animals have to fight for survival as on land, predators like Cheetahs, Lions and Hyenas are hunting them down and when they plunge into the Mara River, they have to cross by finding their way between the crocodiles waiting to devour them!
The Migration is the planet's last great epic of life and death. Of all calves born in the Serengeti, two out of three will never return from their first and most demanding migration, a more reason not to miss the migration when nature is at its best!
The best thing about Masai Mara is that it is an all year round destination with the big cats and all big game. December is drier therefore chances of seeing some action in the Mara is quite high!
Some of our recommended Masai Mara Safaris
Christmas holidays in Masai Mara
Masai Mara flying resident packages
Great Wildebeest Migration in Maasai Mara
Great Rift Valley Safari With Beach Extension